American Icon Autographs presents The Lisa Ann Collection
---
Lisa Ann's Sports Memorabilia Collection and other select items from her career are available HERE.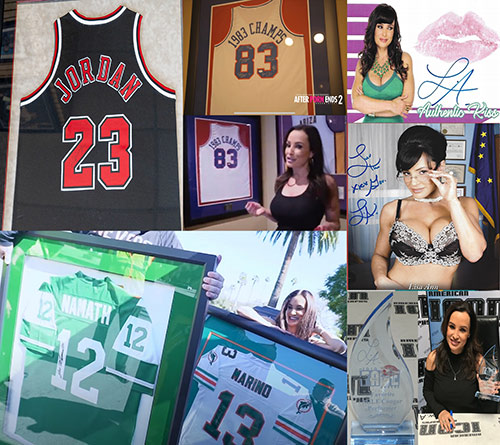 Want to sell your entertainment / sports memorabilia to American Icon Autographs?
Thank you for considering us first in selling your memorabilia. We are always interested in items that can make us money. However, we do receive anywhere from 5 - 10 offers everyday from private collectors, so you will need to pursue us.
Here's what you would need to do:

1.) Call our shop (858) 487-0636. Ask if Sean is available to look at an item for sale.
2.) If Sean is available, bring the item to our store
3.) Bring any paperwork that you may have concerning the piece
4.) Have a good price in mind

Who authenticates American Icon Autographs memorabilia?
Since 2006 American Icon Autographs has exclusively used Beckett Authentication Services to authenticate all of our memorabilia. They are the standard for our industry. Please visit their website at beckett.com for more information.